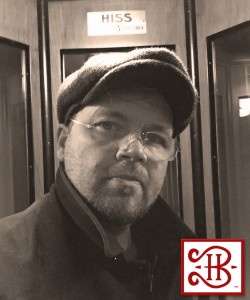 I was born 1969 in Örebro (Oerebro), Sweden. Since 2003 I have been based in Uppsala (just 70 km north of Swedish capital Stockholm).
My art has never had the ambition to actually portrait anyone or anything the very way it appears at a first glance. Instead I have always been fascinated by the additional colors, lines et cetera that appears when having gotten to "know someone/something a lill'". What features may be added/ -come into my work-of-art as a direct result of these components? The "getting to know" is the huber one "component" going missing in our modern, all stressed up, society. I love to explore what it does to my art-works – wether they (as presented on this website), be visual, musical/audio or something completely else.
Having said this I'd like to take a few more seconds of your preassus time explaining my titleing "©reativist" (Creativist): For a long time i had to struggle between my different "egos" the artist, the singer-songwriter, the journalist and so on. I grew tired of keeping count on which ego to be presented from one meeting to another. So I simply baked them into one, and so the ©relativist was born – and eventually he will die.